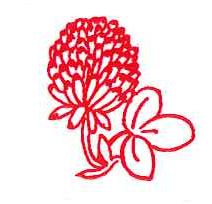 Thank you for voting for the 2016-2017 Red Clover Book Award! The deadline for voting is April 24, 2017. The winner will be announced after May 3, 2017.
**Guidelines and Instructions**:
Voting for this award is open to Vermont children in grades K-4. Each child must have read or heard 5 books to vote, and each child may only vote for one book. If you would like a paper ballot to use with your students in your classroom or library, go here. (Note: the paper ballots are ONLY for classroom/library use to facilitate better voting. Please do not submit these. If you would like to submit final votes via a paper form instead of online, use this tally sheet.)
After your students have voted, count the votes for each title. If you choose to submit your students' votes using this form, please make sure to include your contact information and the votes for each title. If there are no votes for a certain title, enter "0." Make sure to include votes submitted for ALL books, not just the book that won in your school/library.
*If you have already submitted a paper tally sheet to the Vermont Center for the Book, please do not use this form to vote.*
(Paper tally sheets will still happily be accepted for voting, but you must choose either to vote with the tally sheet or with this online form.)
You can find bookmarks and other resources on the Red Clover Book Award page and website.
Email Jennifer Johnson at jennifer.johnson@vermont.gov if you have any questions!