The Braille and Audio Reading Download (BARD) program provides access to thousands of books, magazines, and music scores. Access to the program requires meeting qualifications and filling out the BARD application.  
Frequently Asked Questions will help you use the BARD program.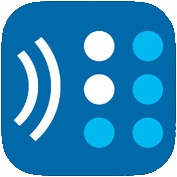 The BARD program is also now available for download as BARD Mobile through the iTunes store.  To help you the Library of Congress has created a how-to BARD Mobile video series.
If you have any questions or have difficulty with the program please contact the Special Services Unit at (802) 636-0020. Or you may email us at lib.ablelibrary@vermont.gov.