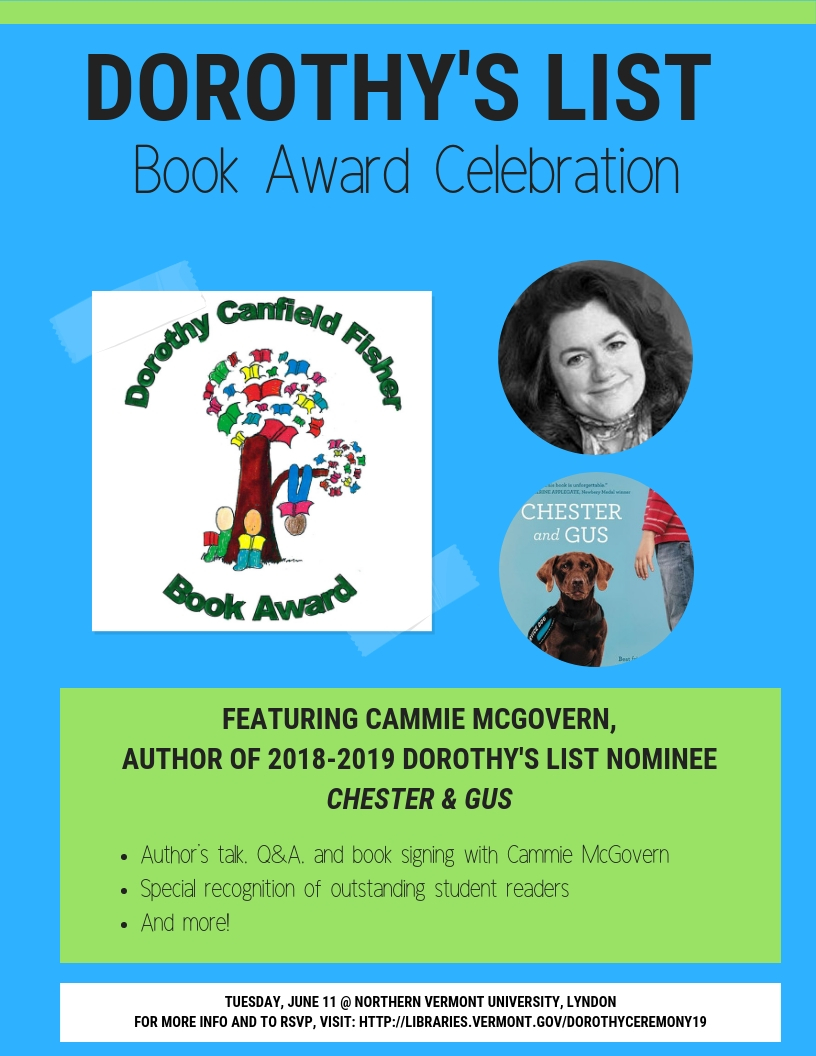 We're excited to once again host the Dorothy Canfield Fisher Book Award Ceremony in the spring!
Our speaker for this event will be Cammie McGovern, author of 2nd place winner CHESTER & GUS!
The details about this event are below. Please RSVP as soon as possible so we know how many people to expect.
What: 2019 Dorothy Canfield Fisher Book Award Ceremony
When: Tuesday, June 11, 2019
Where: Northern Vermont University at Lyndon (event will be in the theater)
Time: 10:30am-12:00pm, with time for a book signing afterwards
Books will be available for sale at the event. Attendees can bring lunch and eat in the school's snackbar or on designated grassy areas outside. No food or drink is allowed in the theater.
This event is open to students in grades 4-8 who submitted a vote for the 2019 award and their parents, teachers, and librarians.