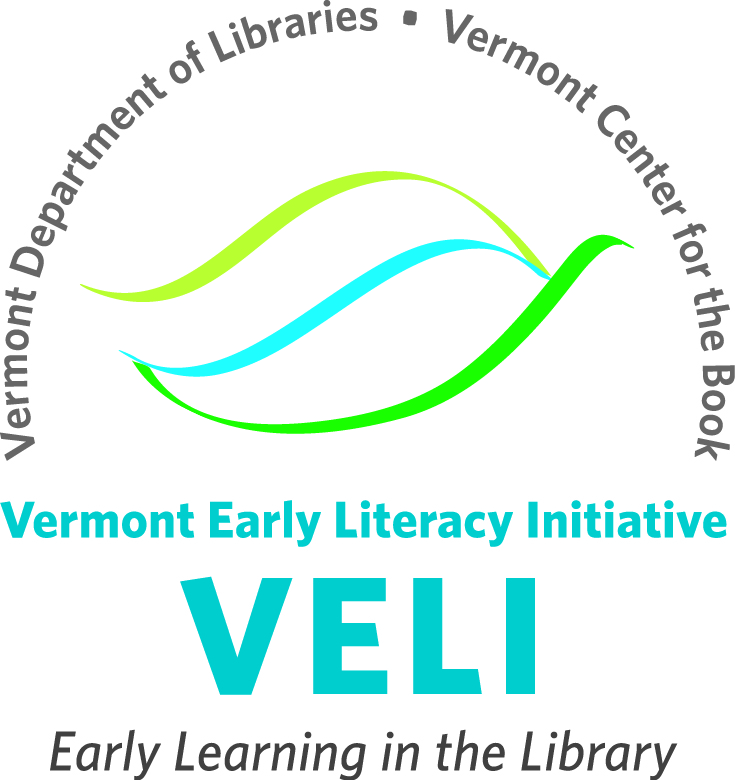 The Vermont Early Literacy Initiative (VELI) supports the development of early literacy skills and school readiness by providing training and resources to public librarians working with young children and their parents and caregivers.
VELI History
In 2010 the Vermont Department of Libraries and the Vermont Center for the Book began a partnership to promote early literacy initiatives statewide. In the first year, 30 public libraries across Vermont participated in the program. The initial VELI trainings focused on six key pre-reading skills. Another 23 libraries joined the program the following year, which expanded further in 2012 to include programs focusing on language and math literacy for preschoolers. In 2014, participating librarians attended an additional conference about the importance of healthy social-emotional development in young children. The program has continued to grow, with another 30 libraries joining in 2015.
Libraries involved in VELI receive assistance in the form of training, program materials and promotional items for participants. The libraries in turn have created storytimes focused on early literacy skills and readiness for school. Together, these libraries aim to bring early literacy experiences to children, parents, and childcare providers.
List of Participating Libraries
Contact the Vermont Center for the Book for more information.
Resources  for Participating Libraries