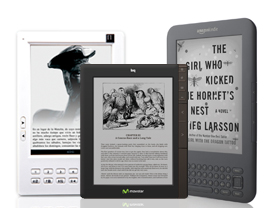 The Vermont Department of Libraries has contracted with RB Digital to provide group discounts for libraries' access to downloadable e-audiobooks and e-books.
Open enrollment has started for renewing libraries, and new libraries, who want to subscribe to Recorded Books RB Digital. The subscription program runs through June 30, 2020.
The Department of Libraries offers a group discount for all public libraries that want to collectively subscribe to the Recorded Books RB Digital subscription program.  This consortium program offers discounted group pricing for Vermont public libraries, based on your library's total circulation figures for your most recently completed fiscal year. For pricing information, see the program announcement.
This program offers:
Over 9,400 downloadable e-audiobooks
Over 725 downloadable e-books.
Pimsleur language eAUDIO
Great Courses (Ex. Practicing Mindfulness, Financial Literacy, and The American Civil War)
To make this program available to all libraries, we need to reach a certain number of subscriptions to meet the minimum cost threshold set by Recorded Books. Member subscriptions are used to pay for the RB Digital platform.
This is one more great service that can be offered to your library patrons.
Some details about Audiobooks & eBooks
The RB Digital Audiobook program offers patron access to high-quality downloadable Recorded Books titles. This program includes titles for adults, children and young adults and includes a variety of fiction and non-fiction titles, including best-sellers.
The Core List of Recorded Books titles will always be available to your library patrons. No holds or waiting lists required for these multi-access titles.
Recorded Books will add a collection of NEW multi-access titles to the consortium's collection each quarter at no extra cost.
Additional purchases can be made from a listing of over 35,000 single access audiobook titles.
Recorded Books has over 300,000 eBooks available for purchase. The consortium's Collection Development Committee will select new content.
All eBook content is single access.
Recorded Books offers free marketing material on their website. https://www.recordedbooks.com/About-Us/Resources/Marketing-Materials/Digital-Resources/Audiobooks-and-eBooks
The subscription runs from July 1, 2019 - June 30, 2020.
***************************************************************************************************
Currently subscribing libraries with technical questions should contact yoursupport@recordedbooks.com or 877-772-8346.
Vermont public libraries interested in other ways to offer eBooks and audiobooks to their patrons can also contact the Green Mountain Library Consortium or consider joining the Vermont Online Library.