This year, Vermont Arbor Day is on Friday, May 7, 2021!
To help libraries celebrate this holiday with their communities, VTLIB is happy to announce a partnership with VT Urban & Community Forestry Program, and the VT Department of Forests, Parks, & Recreation. Arbor Day is a day set aside to celebrate trees and all of their benefits. In Vermont, we celebrate on the first Friday in May. This year, it is May 7, 2021. To celebrate Vermont Arbor Day in a socially distant way, the Vermont Urban & Community Forestry Program has provided fifty kits for libraries with items to get families outside and learn more about trees. Below you find the PDF copies of the contents of the kit (in case you need more copies, or are not one of the libraries to receive a kit), online opportunities, and suggestions on how to make the best use for your community and patrons.
Arbor Day Kits
There are fifty kits available, and libraries can request a kit by using this form. 
Each kit contains:
Each kit will come with instructions that have ideas for activities, but you can use the resources in any manner that works for your communities.
Arbor Day Photo Contest
Families that would like to be entered in the Arbor Day Raffle, can submit a photo of their child(ren) and/or family working on the Tree Scavenger Hunt or working on an Arbor Day Craft Project. The Vermont Urban & Community Forestry Program will manage the raffle logistics.
How to enter:
Encourage families to send a photo to gwen.kozlowski@uvm.edu. Photos must be less than 20 MB. A photo is necessary for raffle entry. By sending a photo, you give consent for the Vermont Urban & Community Forestry Program (VTUCF) at the University of Vermont Extension to use the photograph without any compensation. This photo can be used in newsletter articles, social media posts, and posted on the VTUCF website. You may revoke my consent at any time by written notice to VTUCF. 
The contest will be open until May 31, 2021 and winners will be contact via email after the contest closes. 
Five winners will be chosen and offered their choice of the following prizes:
Sibley's Trees of Trails and Forests of the Northeast & Upper Midwest (laminated guide)
Vermont Urban & Community Forestry Program T-shirt
Vermont Urban & Community Forestry Program Visor or Hat
Green Mountain Club Day Hiker's Guide to Vermont
Social Media Posts
These social media posts are available in PNG format and were created by the Vermont Urban & Community Forestry Program (VTUCF) to promote Arbor Day. Please download and use them to promote Arbor Day in your community, and remember to tag VTUCF on Facebook!
Ask An Arborist Webinar Series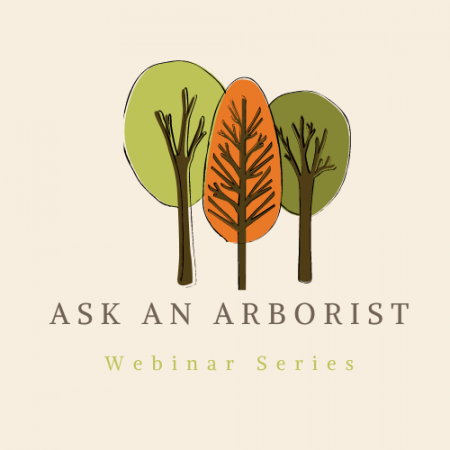 VT UCF is celebrating all month long with an "Ask an Arborist" webinar series. Each Friday, we will have a certified arborist host an informal conversation about all things trees- from planting to pruning! Each arborist will share about their work and answer any tree question you may have!
Webinar Presenters:
May 7, 10 am with Tim Smith, Rutland
May 14, 10 am with Tim Parsons, Middlebury College
May 21, 10 am with Bill Conn, VELCO
May 28, 10 am with VJ Comai, Burlington
Register here and you will be emailed the access link. Webinars will be offered via GoToMeeting.
More information about Vermont Urban & Community Forestry
More information about Vermont Department of Forest, Parks, and Recreation