For Vermont State Employees (and any Vermont State Library card holders) there are several online resources available. These can be accessed 24 hours a day from any location and device.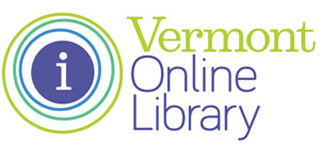 The Vermont Online Library (VOL) offers a wide array of electronic databases through Gale/Cengage on a variety of topics geared to a variety of age levels, for both generalists and specialists. The information is produced by known and trusted publishers. Click the logo to access VOL, and contact April Shaw (April.Shaw@vermont.gov) with any questions, or to schedule an instruction session for your office.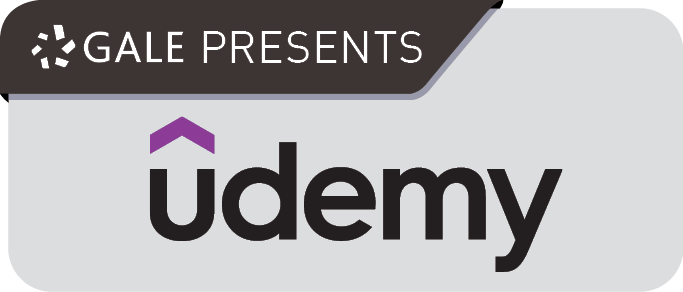 Gale Presents: Udemy is part of the Vermont Online library. Providing over 14,000 online video courses on topics ranging from business, technology, language learning, and more, Udemy provides a class for everyone looking to learn a new skill or upskill current ones. Click the logo to access Gale Presents: Udemy directly. If you have a current paid Udemy account you will not be able to transfer your content and certificates over. You will need to sign up through the link above and register for an account.

LearningExpress Library provides a comprehensive selection of academic and career-related solutions available in one platform. It includes skill-building in reading, writing, math, and science, college admissions exams, occupational licensing tests, workplace skills improvement, career exploration, and much more. The subscription includes Job & Career Accelerator, a job and career platform where job seekers can explore occupations, find career matches based on interests and skills, search for jobs and internships, search for scholarships, write winning resumes and much more. Also included is computer Skills Center, where one can learn the fundamentals of using a computer, the Internet and popular software applications with these self-paced, easy-to-use online tutorials —in beginner to advanced levels. Click the logo to access LearningExpress, and contact April Shaw (April.Shaw@vermont.gov) with any questions, or to schedule an instruction session for your office.

Universal Class is an online learning platform offering over 500 continuing education courses on a diverse array of topics. To use Universal Class, first register online by clicking the logo above. If you have already registered you may go straight to the Login page. You will then be able to participate in classes at your own pace and correspond with your instructors. You have up to six months to complete an individual class, and a certificate will be provided upon successful completion. Please contact April Shaw (April.Shaw@vermont.gov) with any questions.
Online eBooks & eAudiobooks

In 2022 the Vermont Department of Libraries began a new eBook and eAudiobook service with the Palace Project. This app (and our entire collection of eContent) is available to state employees free of charge. Previously we offered similar services through RBDigital and Overdrive. All of our content from previous vendors migrated over, and we have refreshed the collection with new content. The Palace Project app is available for both android and iOs devices. At this time it is not available for kindles or as a website. For instructions on how to log in, please see this handout.