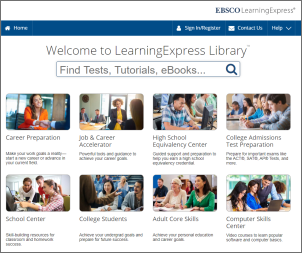 (click to enlarge)
The Vermont Department of Libraries is excited to announce that EBSCO's LearningExpress Library is now available to all Vermonters at no charge through their library. LearningExpress Library provides a comprehensive selection of academic and career-related solutions available in one platform. It includes skill-building in reading, writing, math, and science, college admissions exams, occupational licensing tests, workplace skills improvement, career exploration, and much more. The subscription includes Job & Career Accelerator, a job and career platform where job seekers can explore occupations, find career matches based on interests and skills, search for jobs and internships, search for scholarships, write winning resumes and much more. Also included is computer Skills Center, where one can learn the fundamentals of using a computer, the Internet and popular software applications with these self-paced, easy-to-use online tutorials —in beginner to advanced levels.
LearningExpress library is a deep and broad tool that has something for everyone, from prep for the Commercial Driver's License (CDL) exam, nursing and medical testing prep, job interview and resume writing, computer skills, SAT, LSAT, and GRE test prep, to interactive tools to help someone choose a career. It can help someone choose a pathway in life or provide the tools to get a better job.
LearningExpress Library is available through libraries of all types in Vermont: academic, public, and school libraries all have authentication to use it. The Department of Libraries is rolling the product out over the next couple of months, with well-timed trainings specific to target audiences, including academic, school, and public libraries, and Vermont state employees.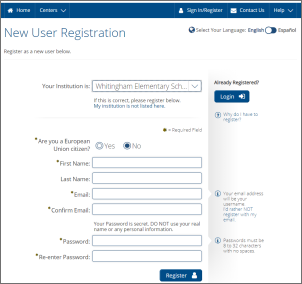 (click to enlarge)
Registration
Each library (public, school, or academic) will have a unique web link that their patrons will use to register for Learning Express. The format of the link is:
    https://www.learningexpresshub.com/?AuthToken= + a unique identifier . Note - There is currently an issue where the original links are not working, but if you remove the word "home" just after the slash they are fine. The above format should work now and going forward.
To get your library's unique link, contact Joshua Muse.
Users will go to the library-specific link (described above).
They will click on Sign In/Register in the menu. On the next page, under New User they'll click Register.
To create an account, they will enter their name and address, and create a password. They will not need a barcode or library card number.
Alternately, if a user doesn't have an email address, or would just prefer not to use it, they can click "I'd rather NOT register with my email" to the right. They will come up with a username, create a password, and be asked to choose a security question and answer (in case they ever forget their password). Make sure they write down their username and security question, as there is no way to retrieve them.
User Sign In
Once registered, users can click on the general link https://www.learningexpresshub.com/ , or they can use the library-specific link above; either will work.
Users will click Sign In/Register. They can then use their email address (the default) or username (if they chose to create one - see step 4 above) and password to login.
If a user has forgotten their password or are otherwise having trouble getting logged in, they should go to the Sign In page and click Forgot Password. They will either receive an email with a reset link, or (if they didn't share your email address) they'll need to answer the security question you setup during registration.
If you'd like to offer a link to a specific module within Learning Express, read this link or contact Joshua Muse.
Learn More
Tutorials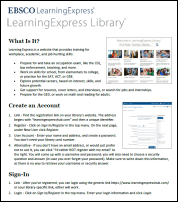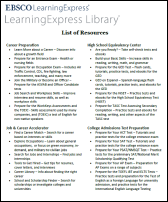 We've put together a couple 2-page handouts, walking patrons through using the service and giving them the full list of included resources.
Marketing Resources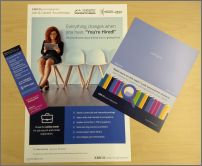 Printed Materials - Please contact Joshua Muse to request a batch of printed Learning Express materials, including posters, bookmarks, and a shelf hanger.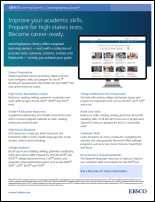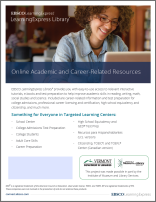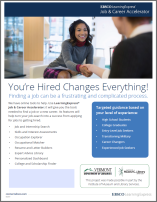 Handouts - These PDF's are available for printing or online use. They include a fillable field where you can add "Go to the library's website", "Ask a Librarian for more info," or include your URL.


Web Images - Copy and use these small web images to link to Learning Express on your website.

Logos - Use these PNG files if you need a Learning Express logo for print or web.
Other Learning Express Promo Materials