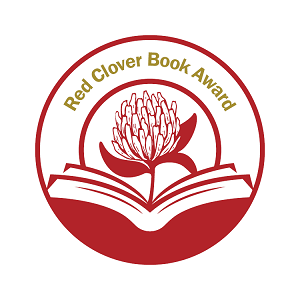 The Red Clover Book Award is designed for children in kindergarten through fourth grade. Each year thousands of Vermont school children read the 10 nominated picture books and vote for their favorite in the spring. The award has been handed out annually since 1997.
2022-2023 Award Year Information and Materials
Voting for the 2022-2023 list will open April 4, 2023 and close on May 7, 2023

Red Clover 2022-2023 Ballot Submissions (link available April 4th) 

Red Clover Book Award Committee Website: Here you'll find this year's nominees with links to book details, teaching resources, and related STEAM activities. 
2022-2023 Honor List (books that almost made the list)
Conference Recording (2 hr. 37 min., YouTube)
Past Nominees and Winners
The 2022-23 Red Clover Book Award Committee is:
Abby Adams, Platt Memorial Library (Shoreham) & Shoreham Elementary School 
Valerie Bang-Jensen, Saint Michael's College (Colchester)
Cara Clopton, Allen Brook School (Williston)
Hannah Fjeld, Neshobe School (Brandon) Chair
Abby Johnson, Cobleigh Public Library (Lyndonville)
Tessa Johnson, Hartford School District 
Liv Perry, Morristown Elementary School 
Joyce Yoo Babbitt Windsor Central Supervisory (Woodstock)
Publisher Submission Guidelines
Books to be considered by the Red Clover Book Award Committee are submitted by publishers. At least one copy of each title, which will be circulated to committee members, should be sent to:
Red Clover Book Award Committee
c/o Vermont Department of Libraries
60 Washington St., Suite 2
Barre, VT 05641
Books published in the current calendar year may be sent at any time during the year. However, sending books as soon as feasible makes it possible to give all books more careful consideration.
Publishers are invited to submit books that meet the following criteria:
The book must have been published in the current calendar year. Reprints and compilations previously copyrighted are not eligible.
The book must have been written by a living author.
The book must be original or, if traditional in origin, the result of individual research. The retelling and reinterpretation must be the writer's own.
Books written by a previous recipient of The Red Clover Book Award may be considered at the discretion of the committee.
Books should have children as their intended audience and be appropriate for children in Kindergarten through 4th grade.