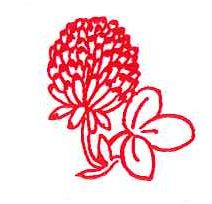 The Red Clover Book Award is designed for children in kindergarten through fourth grade. Each year thousands of Vermont school children read the 10 nominated picture books and vote for their favorite in the spring. The award has been handed out annually since 1997.
2018-2019 Program
SUBMIT YOUR VOTES HERE! Voting Deadline: Wednesday, May 15 - 11:59pm
Save the Date: 2019 Red Clover Conference - Friday, October 4
Red Clover Spine/Winner Labels *form closed as we restock*
2018 Red Clover Book Award Conference
-Curriculum Connections Workshop Hand-Outs
--Other Curriculum Connections
-K-5 Picture Books with a Transgender Focus
-Coding with Scratch/Scratch Jr. and the Red Clover Books Google Presentation
Past Nominees and Winners
The Red Clover Book Award website and Mother Goose Programs can provide additional information. 
Back to Children and Teens Main Page