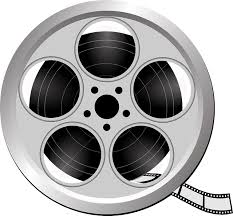 The Vermont Department of Libraries (VTLIB) has purchased a motion picture public performance license with Swank Movie Licensing USA for use in Vermont public libraries. The license permits free public performances of movies in public library buildings and select showings outside the building on library property. This program is free to all public libraries in Vermont. Public libraries are automatically included in this licenses and must no longer sign up for the contract year 2023-24.
Along with the comprehensive license, your library has free access to customizable movie posters, bookmarks, movie tickets, activity sheets and more to help advertise your movie programs! These promotional tools can be found in the Customer Hub section of their website. Your customer ID# is 214701-1. We are no longer mailing certificates since you won't need to display them. Please contact Lilly Talbert at lilly.talbert@vermont.gov if you need your copy.
If you take advantage of this license, we will expect you to complete a twice-per-year survey (July and December) on how you used the license and how many patrons you've served.
Movie License Information
Movie License FAQ's (including advertising guidelines)
Outdoor Performances

Visit the link above to request approval for an outdoor showing on library property. Vermont public libraries with a 2023-2024 movie performance license from Swank/VTLIB can show films outside on library property, with submission/approval from Swank.Terms and conditions of doing so are on the page; please read carefully.