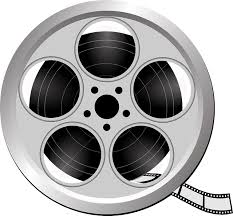 The Vermont Department of Libraries (VTLIB) has purchased a motion picture public performance license with Swank Movie Licensing USA for use in Vermont public libraries. The license permits free public performances of movies in public library buildings and select showings outside the building on library property. This program is free to all public libraries in Vermont.
Forms
Sign-ups for 2021-2022 are now closed.
Movie License Information
Movie License FAQ's (including advertising guidelines)
Outdoor Performances

Visit the link above to request approval for an outdoor showing on library property. Vermont public libraries with a 2021-2022 movie performance license from Swank/VTLIB can show films outside on library property, with submission/approval from Swank, through the end of 2021.Terms and conditions of doing so are on the page; please read carefully.
2021 Informational Webinar (held on 5/20/21)
The recording of this webinar is here.
Topics discussed included:
• What you can (and can't) do with your site license
• Using the Swank website to search for films
• Outdoor performances
• Publicity and promotion ideas
• And more!